Call Us :(647)933-5650
Email :support@riseandshine.com
What Do You Believe In? Listen Then Communicate Your Purpose
You are Now on: Home

What Do You Believe In? Listen Then Communicate Your Purpose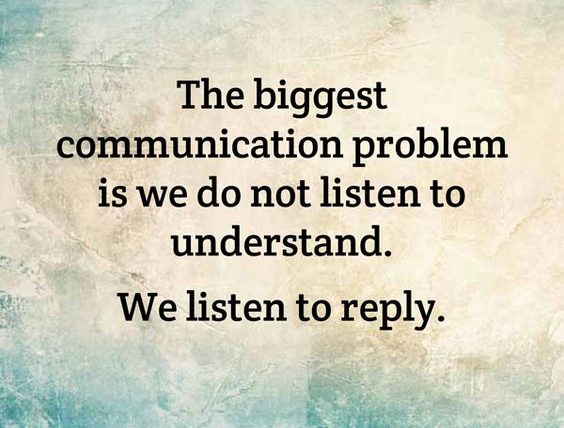 Communicate:
What Do You Believe In? Listen Then Communicate Your Purpose
According with Nancy Foster: "…Many of us think that communication is talking – and talk we do. We interrupt, advise, reassure, judge, analyze, criticize, argue, moralize, threaten, divert, diagnose, etc., etc. But, good communication requires good listening as well as talking. In fact, since we have two ears and only one mouth, listening just might be the more important skill. However, we receive almost no training in good listening and usually do not realize that really "hearing" someone is not a passive activity.
"To be a good listener, we must, first, pay attention. The remainder of this article will focus on "attending" skills. The next article will discuss how to listen "actively" rather than passively.
When you are speaking and someone is not paying attention, how do you feel? Annoyed, frustrated, discounted, rejected, anxious or angry? Such feelings usually make communication more difficult. So how can we show someone who is speaking that we really are paying attention to them? We can do this both nonverbally and verbally…"