Call Us :(647)933-5650
Email :support@riseandshine.com
Can Eating Real Food Cost You Less In the Long Run
You are Now on: Home

Can Eating Real Food Cost You Less In the Long Run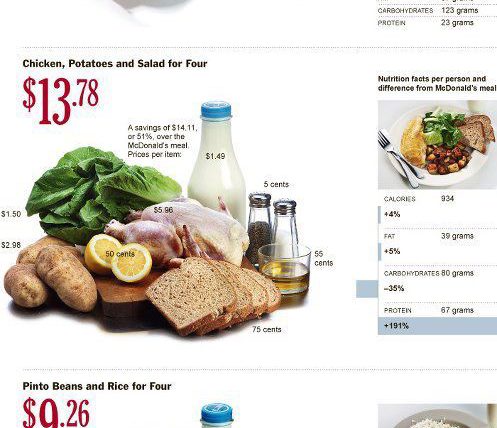 Can Eating Real Food Cost You Less In the Long Run
With the cost of a whole meal at Mc Donald's averaging $5-$7.00 many people think that eating quality food is too expensive.
Take just a minute and look at this video showing you how Eating well can be much less than you thought over the long run.
iHealthTube.com – Eating Better Can Cost LESS
A whole foods diet can make all the difference to your health and well being.
If you are fraught with food allergies going the extra mile and shifting to a mainly Raw food diet can further improve your overall health and well being at a rapid rate.