Call Us :(647)933-5650
Email :support@riseandshine.com
Eat Pray Love
You are Now on: Home

Eat Pray Love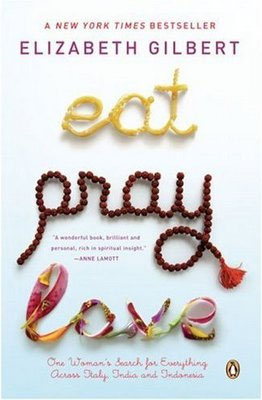 Eat Pray Love
Eat Pray Love. A highly recommended Oprah book that all my friends are raving about… Divided into three sections… The writer lives in Italy for several months after an unpleasant divorce, to learn how to eat. Then in India to learn how to pray. Lastly she winds up in Bali, ostensibly to learn how to love.
Curious book… I found this writer rather winey and weak willed. The book picked up speed for me when she finally arrives in Bali. The 3rd part I thoroughly enjoyed. The first 2 were rather over the top with pettines wining and complaining.
Lots of cultural interest here so still worth the read. I give it a 3 stars out of five.