Call Us :(647)933-5650
Email :support@riseandshine.com
Aging In Place The Latest Model For The Aging Population
You are Now on: Home

Aging In Place The Latest Model For The Aging Population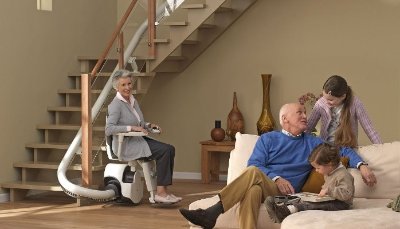 Aging In Place The Latest Model For The Aging Population
With the failure of many seniors type residences or retirement homes to do a good job dealing with the aging population new models are unfolding.
Aging in place has become a growing trend with the over 50's crowd.  With communities of  aging seniors helping each other to continue on in their homes.
By 2030 more than 69 million Americans will be seniors and in Canada about 45% of the population will be over 55 years of age.
This article in the Durham News highlights some interesting ideas about Aging In Place.
Aging In Place For The Aging Population
"Aging in place," a community building model to help seniors stay in their homes as long as possible, is becoming favorable to boomers who've struggled to care for their parents from a distance, and seen their parents' experiences in nursing homes.

Project Compassion executive director Steven Warnock, who has set up dozens of care teams in the area, said aging in place is also a way for boomers to find an alternative when they can't afford continuing-care communities, or when those communities have a long waiting list.

"Everybody I talk to really wants to figure out a way to stay in their own homes. The challenge is how to do that in a way that's both feasible and safe," Warnock said. "Baby boomers' parents often had neighbors in communities, and baby boomers have grown into a time where that's not always the case. So now they're trying to get back to that."

You can read more about this at Aging In Place

Bungalow housing are a great idea for Aging in Place and the bungalow that went out of fashion is now being considered again by builders who are starting to build bungalow communities allowing the aging population to Age in Place more comfortably.