Call Us :(647)933-5650
Email :support@riseandshine.com
Bikram Yoga
You are Now on: Home

Bikram Yoga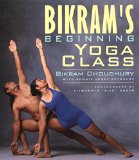 Bikram Yoga
Bikram yoga was developed by Bikram Choudhury who is an undisputed all India national yoga champion.
Bikram is known as the hot yoga and it is generally performed inside a room that is heated to a temperature of 40.5° Celsius which is the hundred and five to hundred and 10°F .
For people of all kinds
Bikram yoga is enjoyed by people both young, old, fat, short or tall.
An instructor guides the class for a period of 90 minutes. There are 26 asanas in the program. These are very positions of the body that are performed systematically and assist in stirring the movement of blood to the organs and fibers that scientifically stretches the ligaments muscles and tendons.
Bikrams yoga is fantastic at restoring health and vitality to the body once you have mastered Bikram to have a great sense of well-being and fitness.
Aside from founding Bikram yoga Bikram Choud hury established in institution known as the yoga College of India. He is a native of Calcutta' this is the district where Mother Teresa was based, in the year 1946. Bikram started practicing yoga at the age of four. He began his practice with Bishu Ghosh who was a sibling of Paramahansa Yogananda the initiator of the Self-Realization Fellowship based in Los Angeles.
Bikram practiced yoga four to six hours a day at Ghosh's college. When he was 17 Bikram met with an accident that injured his knee, doctor's said he would never walk again but he remained optimistic. He went back to India to practice & after six months he was completely healed. Today, he travels all over the United States giving workshops in various locations.
One of the biggest issues in the history of Bikram yoga was the time frame when Bikram aggressively asserted that all the poses in Bikram's beginning yoga class were under his copyright. This created a lot of problems particularly among Americans who had been practicing yoga for many years and with many other groups who also used utilized the same oses for generations.
There were also personality issues with the way he dealt with associates when he ventured into franchising studios. However, there is a definite niche today for Bikram yoga and it is very suitable for someone who needs a very strong powerful workout.
You can find Bikram Yoga classes worldwide through
Bikram's Yoga Site